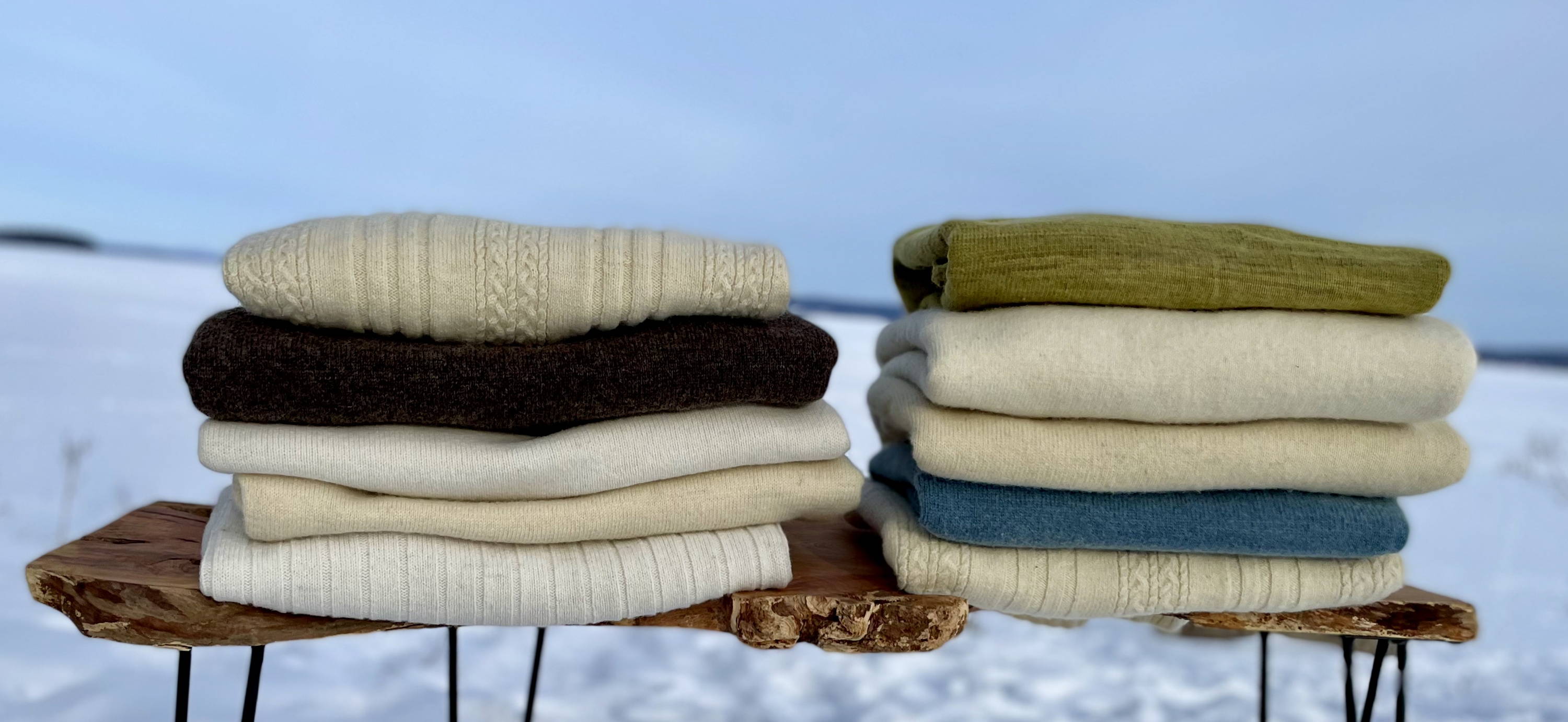 Crafting timeless knitwear for those who care about where their garments come from and how they are made.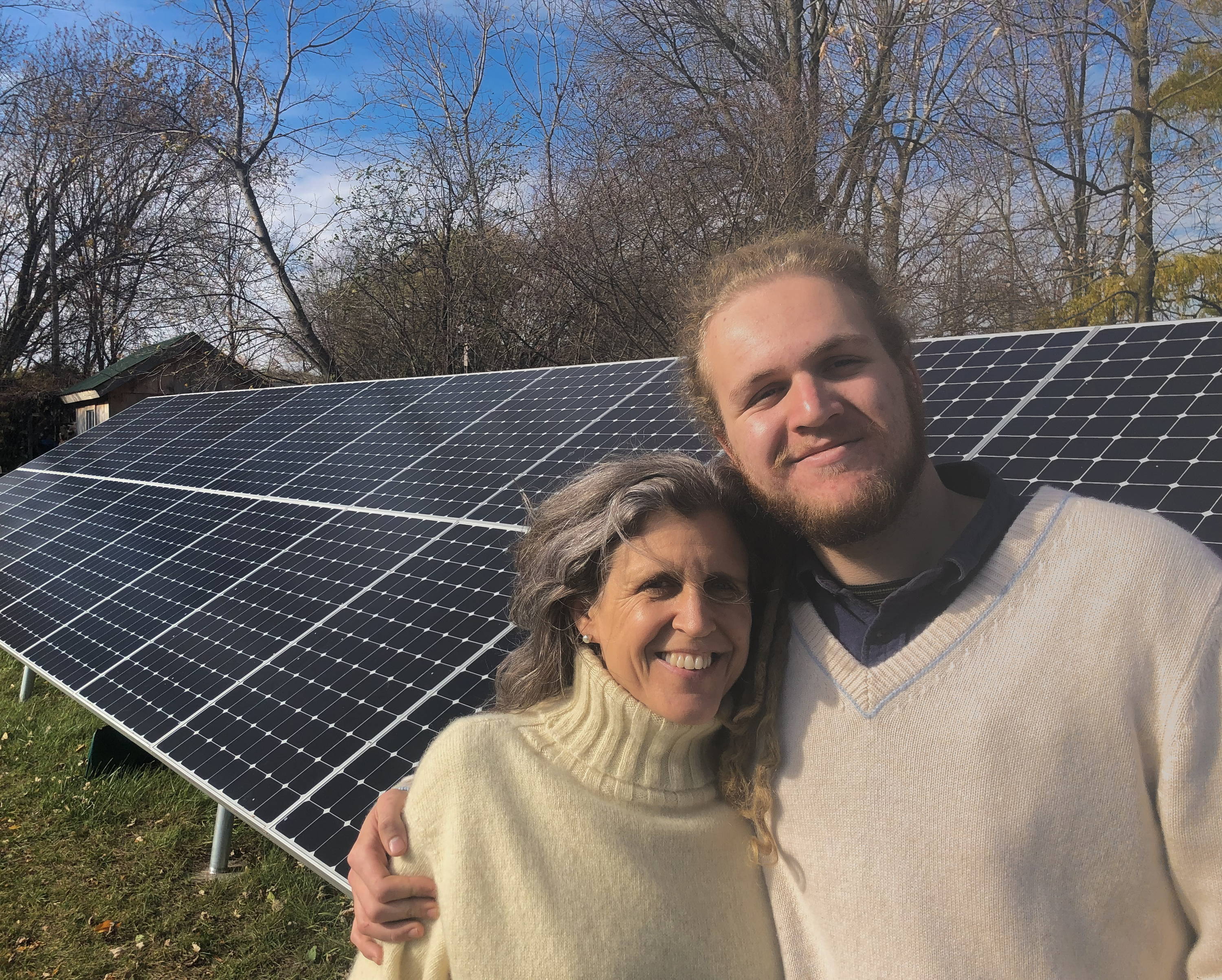 We make quality knits with Vermont wool

& other responsibly sourced fibers right here in Grand Isle.  

By growing a market for local wool we're supporting our neighbors

who sequester carbon by intentionally managing their farmland.  




Thanks for helping us save Vermont farms & the planet!  
Laura & Cyrus
 

Each sweater is made in our basement workshop. Designed & knit by Cyrus, hand-finished by Laura.
This fall, we're hitting the road.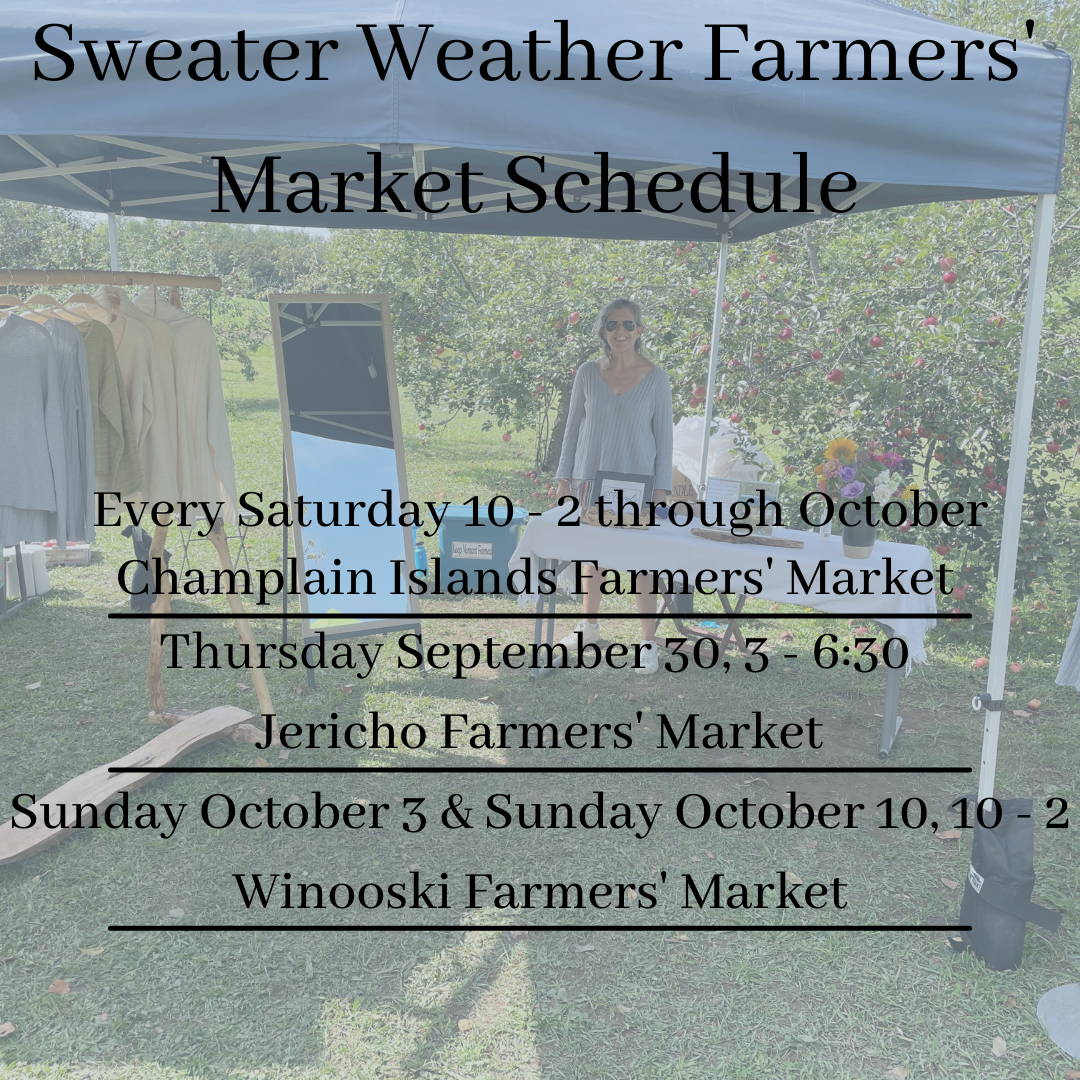 "Your sweater is yummy...I love it!" - Darcy, Middlebury VT
"Today I wore the Settlement Farm Turtleneck Sweater with black jeans & no coat to Burlington! It was perfect." Linda, Grand Isle VT
"

I love this sweater! I wear it ALL the time." Maureen, Niantic CT
"I just received my sweater, and it is gorgeous. I absolutely love it." Margie, South Burlington VT